Canada is on the edge of a building boom. With our housing stock already severely strained, we'll soon need to find a way to accommodate a record surge in new Canadians. That'll mean building nearly six million new homes, according to a new report by RBC Economics.
"Constructing these homes sustainably—as we must if we are to hit our climate targets—brings with it economic opportunity. Canada can lead North America's construction sector into a new greener era, one defined by novel building materials, smart building systems and the rapid deployment of low-carbon heating and cooling. In addition to the buildings themselves, we'll need to construct new supply chains, skilled workforces and critically a retrofit economy to support the transition," said the report.
"By 2030, Canada will need 5.8 million new houses—a 40 per cent increase—as the current housing affordability crisis and immigration boom accelerate demand. If built with current practices and prevailing codes, these structures will add up to 18 MT (million tonnes) of greenhouse gas emissions to our carbon footprint annually. Emissions from production of the cement and steel used to build them will add even more. Canada's existing buildings are already among our biggest emitters, releasing some 90 MT of greenhouse gases annually.
"To meet our Net Zero targets, we'll need to change how and what we build. We'll also need to re-visit our current buildings—retrofitting some 16 million homes and 750 million m2 of commercial space. This will require more than $40 billion a year in capital investment, with 60 per cent going to retrofits and the rest to new builds.
"New technologies will be essential. Heat pumps—already gaining traction in Atlantic Canada and B.C.—must become mainstream, augmenting and eventually replacing gas furnaces that are the largest source of building emissions."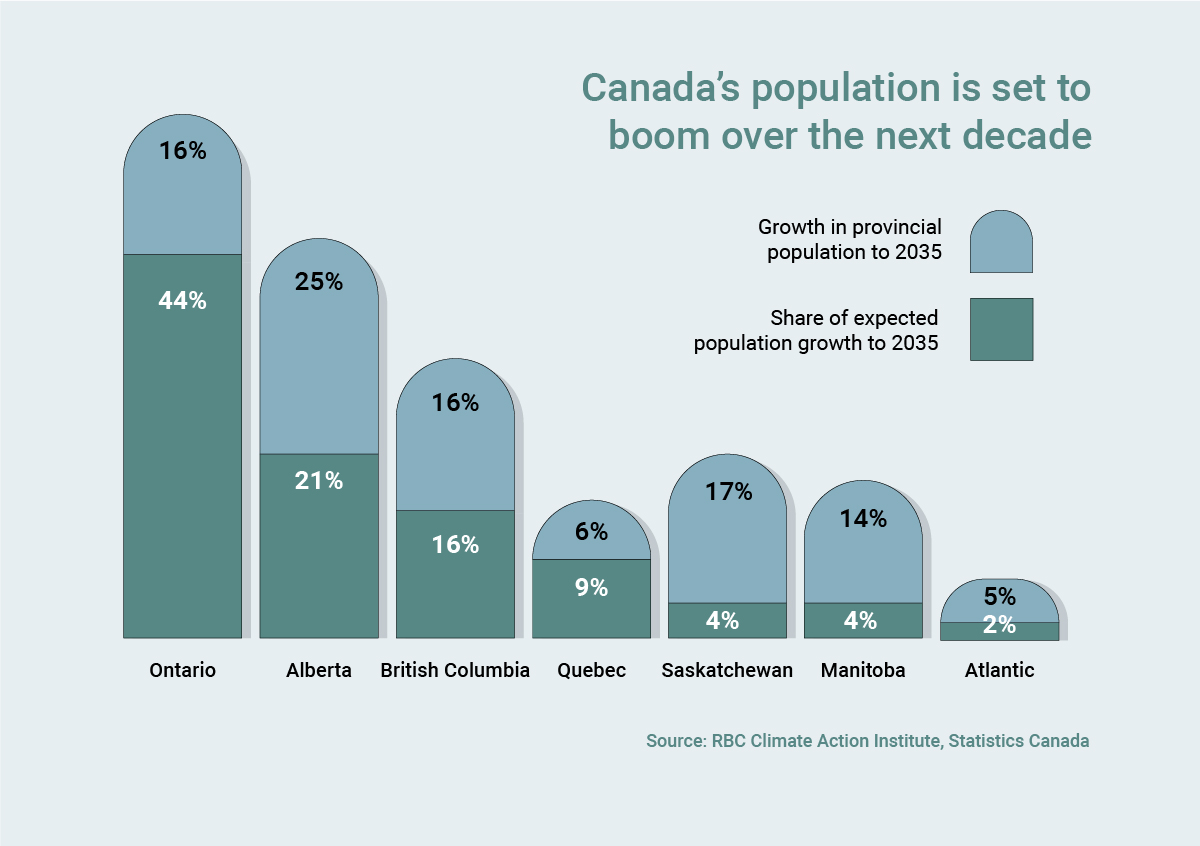 (Mario Toneguzzi is Managing Editor of Canada's Podcast. He has more than 40 years of experience as a daily newspaper writer, columnist, and editor. He worked for 35 years at the Calgary Herald, covering sports, crime, politics, health, faith, city and breaking news, and business. He works as well as a freelance writer for several national publications and as a consultant in communications and media relations/training. Mario was named in 2021 as one of the Top 10 Business Journalists in the World by PR News – the only Canadian to make the list)
About Us
Canada's Podcast is the number one podcast in Canada for entrepreneurs and business owners. Established in 2016, the podcast network has interviewed over 600 Canadian entrepreneurs from coast-to-coast.
With hosts in each province, entrepreneurs have a local and national format to tell their stories, talk about their journey and provide inspiration for anyone starting their entrepreneurial journey and well- established founders.
The commitment to a grass roots approach has built a loyal audience with over 120,000 downloads and thousands of subscribers on all our social channels and YouTube. Canada's Podcast is proud to provide a local, national and international presence for Canadian entrepreneurs to build their brand and tell their story.